Saturday, November 14, 1PM
Join us for an extraordinary (and definitely not extra ordinary) virtual event with Raj Haldar, author of the hilarious and clever picture book No Reading Allowed: The Worst Read-Aloud Book Ever! The best-selling author of P is for Pterodactyl: The Worst Alphabet Book Ever turns our attention to homophones, homonyms, and the importance of punctuation in his newest romp through curiosities in the English language.
Raj will read No Reading is Allowed and answer questions! All attendees will receive a coupon code for 15% off their next order.
This event will take place on Zoom Webinar. Click HERE on 11/14 at 1PM Central to join (or copy and paste the Zoom Webinar URL at the bottom of this page into your browser).
ABOUT RAJ HALDAR:
Also known by his stage name Lushlife, Raj Haldar is an American rapper, composer, and producer from Philadelphia, PA. He's also the #1 New York Times bestselling author of P Is for Pterodactyl. Connect with him on Twitter @lushlifemedia or on Instagram @lush.vida.
Date:
Saturday, 14 November 2020 -

1:00pm

to

2:00pm
Books: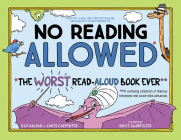 $17.99
ISBN: 9781728206592
Availability: On Our Shelves Now (Subject to Availability)
Published: Sourcebooks Explore - November 10th, 2020
The hero had super vision.
The hero had supervision.

Man, a tea sounds great.
Manatee sounds great

Sir Francis Bacon
Sir, France is bakin'

What is going on here?
You can't believe everything you hear A single word can have many different meanings. And sometimes two words that sound alike can be spelled completely differently. Ptolemy the pterodactyl is back to show us all how absurd and fun language can be when homophones, homonyms, and tricky punctuation are at play

No Reading Allowed allows children and their parents to laugh together while also learning something new. Perfect for baby gifts, birthday gifts, teacher gifts, and anyone who finds humor in the absurdity of the English language.
---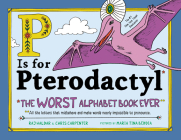 $17.99
ISBN: 9781492674313
Availability: On Our Shelves Now (Subject to Availability)
Published: Sourcebooks Explore - November 13th, 2018
A New York Times Bestseller

A "raucous trip through the odd corners of our alphabet." --The New York Times

Let's get real--the English language is bizarre. A might be for apple, but it's also for aisle and aeons. Why does the word "gnat" start with a G but the word "knot" doesn't start with an N? It doesn't always make sense, but don't let these rule-breaking silent letters defeat you

This whimsical, funky book from Raj Haldar (aka rapper Lushlife) turns the traditional idea of an alphabet book on its head, poking fun at the most mischievous words in the English language and demonstrating how to pronounce them. Fun and informative for word nerds of all ages.
---
Event Address:
Zoom Webinar link:
https://us02web.zoom.us/j/89529752733?pwd=SGhTaHRmTG94aHNNQ1JvcEFFVmtrdz09
United States