Saturday, April 7th, 11AM
Wild Rumpus welcomes three-time Caldecott medalist and three-time Caldecott-honoree David Wiesner as we celebrate his newest picture book, I Got It!
---
"Three-time Caldecott Medalist David Wiesner hits it out of the park with this almost-wordless picture book about a boy who just wants to be part of the baseball team."
—Booklist, starred review

"Wiesner is a master of fantastical wordless (or nearly so) adventures."
—Kirkus, starred review
"Wiesner conveys with startling immediacy how time slows in moments of crisis, and the way that people move back and forth between the outer world of reality and the complicated, many-dimensional world of interior consciousness."
—Publishers Weekly, starred review
"A mesmerizing and entertaining offering that will be enjoyed by a broad audience. A must-have addition to sports shelves."
—School Library Journal, starred review
Date:
Saturday, 7 April 2018 - 11:00am
Books:

$17.99
ISBN: 9780544309029
Availability: On Our Shelves Now
Published: Clarion Books - April 3rd, 2018
David Wiesner brings his trademark artistry and rich imagination to the iconic American game of baseball. The few seconds after the ball leaves the bat can be infinitely long. For this eager young outfielder, there's plenty of time to envision the increasingly fantastic and funny situations that might interfere with making the catch. Summoning determination and courage, he overcomes the imaginary obstacles and turns them into a springboard for success. I Got It! reveals the extraordinary within the ordinary, taking readers on an amazing journey in a few seconds on a baseball field.
---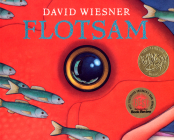 $18.99
ISBN: 9780618194575
Availability: Usually Ships in 1-5 Days
Published: Clarion Books - September 1st, 2006
---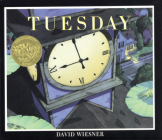 $7.99
ISBN: 9780395870822
Availability: On Our Shelves Now
Published: Houghton Mifflin - September 27th, 2011
---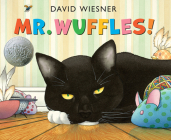 $17.99
ISBN: 9780618756612
Availability: On Our Shelves Now
Published: Clarion Books - October 1st, 2013
---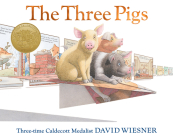 $18.99
ISBN: 9780618007011
Availability: On Our Shelves Now
Published: Clarion Books - April 23rd, 2001
---

$6.99
ISBN: 9780688109905
Availability: On Our Shelves Now
Published: HarperCollins - September 18th, 1991
---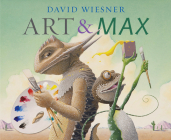 $17.99
ISBN: 9780618756636
Availability: On Our Shelves Now
Published: Clarion Books - October 4th, 2010
---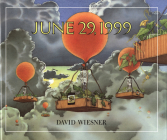 $17.99
ISBN: 9780395597620
Availability: On Our Shelves Now
Published: Clarion Books - October 19th, 1992
---